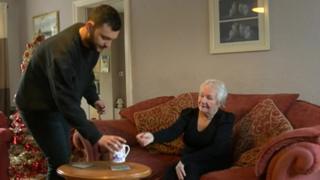 Grandparents are passing up huge indebtedness raising children whose mothers cannot look after them, examines have found.
Nearly 200,000 children in the UK are being raised by a family member other than both parents and discovers demonstrate additional burdens often falls on grandparents.
Maureen Seed, from Wakefield, West Yorkshire, appeared after two of her grandchildren for 16 times because of her daughter's medicine problems.
She amassed about PS20, 000 of debit card debt and is facing bankruptcy.